Tags (default):
Zomato Book offers reservation tags to easily identify important attributes on a party. By default, the system provides the following options:
VIP
Birthday
Anniversary
Private Dining
First Time
Booth
First Available
Patio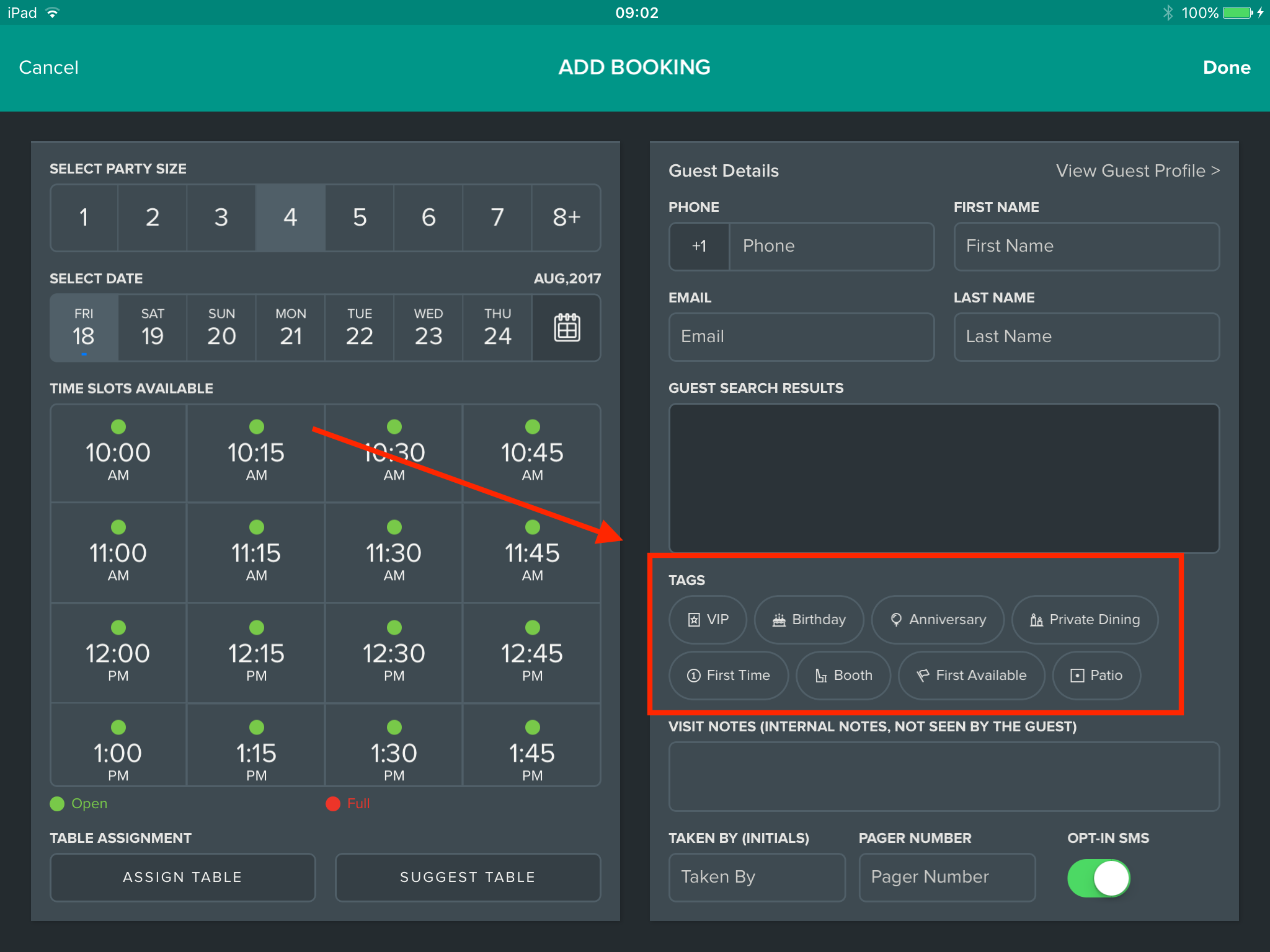 *These tags cannot be deleted, modified or re ordered, however, custom tags can be created (and they will appear before the default tags!
**These tags will only appear while adding a reservation on the iPad or via the Concierge. They will NOT appear on your Booking Widgets.
***All tags (except VIP) pertain to the specific reservation, and not a guest's profile. Only VIP will stay on the guest's profile.
Custom Tags:
To create a custom tag, please follow the following instructions:
Login to the Zomato Book Web Portal.
On the left hand side, towards the bottom, you'll see an option for 'Tags'.
Choose the restaurant group and select - '+ Add Tag.' Please note that custom tags are created at the group level, not at the individual restaurant level. So if you have multiple restaurants under the same group, they will all have the same custom tags. 
Create a 'Tag Name', 'Tag Code' (up to three characters), choose a color, and hit 'Save'. There is also a 'Suggestions' box which will suggest commonly used tags as you enter 'Tag Name'.
Once the tag is created, if you ever need to edit or disable it, please click on the small pencil icon.
To change the order of your tags, please click 'Order Tags'. Then simply, drag and drop the tags in the order you'd like. Be sure to hit 'Save' when finished!