Instructions on how to get started!
1) Download the Book Lite App on your mobile device:
2) If you have login credentials, you're all set! Type in your username/password and hit 'Sign In'. You'll first be encountered by our Setup Checklist.
*Please note that an instant confirmation booking widget is already live on your Zomato listing. You are responsible for honoring any and all bookings that come through!
**If you would also like to take bookings from your website and/or Facebook page, please find instructions here.
If you don't have login credentials, continue to step 3...
3) Click 'Sign Up'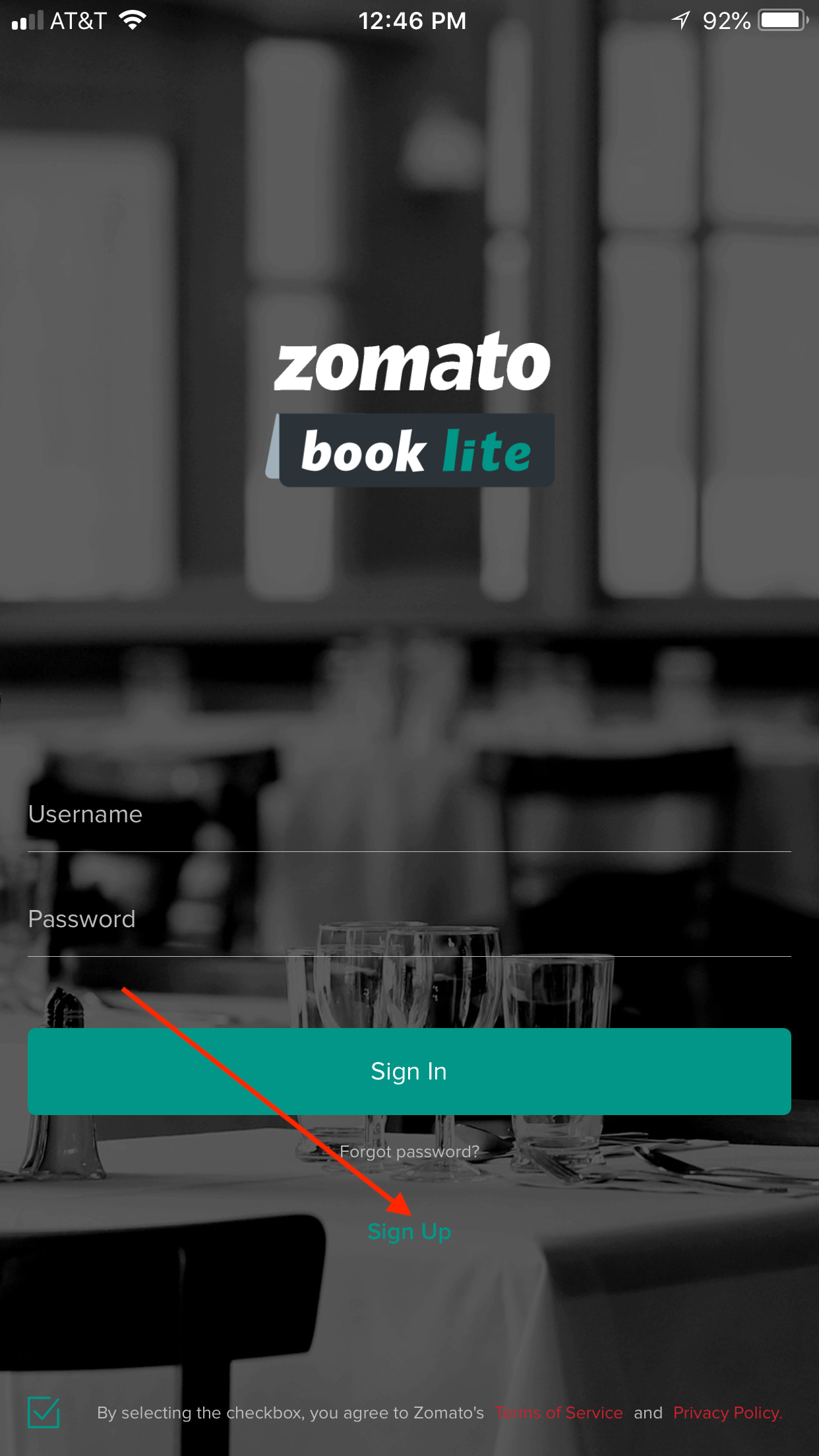 Option 1 - Sign up through the Zomato Dashboard (Zomato for Business)
If you don't have access to the Zomato Dashboard (Zomato For Business), or if your restaurant isn't already listed on Zomato, please click here. 
Option 2 - Sign up by contacting us  
You can either fill out the form provided on the App or email us directly at support@zomatobook.com.
Within 48 hours you'll hear back from someone on our team! The first thing they're going to ask is if your restaurant is listed and claimed on Zomato. If it's not, be sure to take care of that first!