There are two ways to seat a party on the App:
1) Click 'Seat' on the bottom right corner of the booking you would like to seat.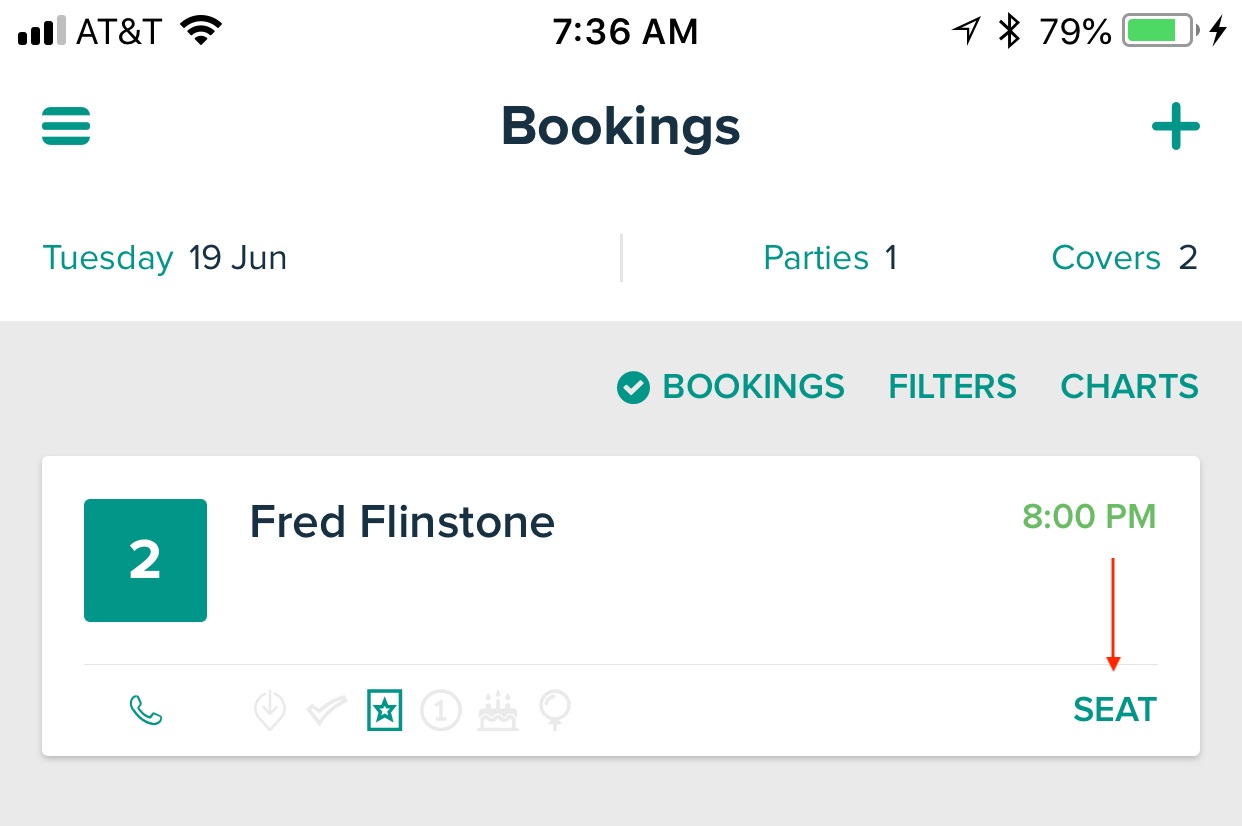 2) Click on the booking that you would like to seat and change the status from 'Not Seated' to 'Seated'.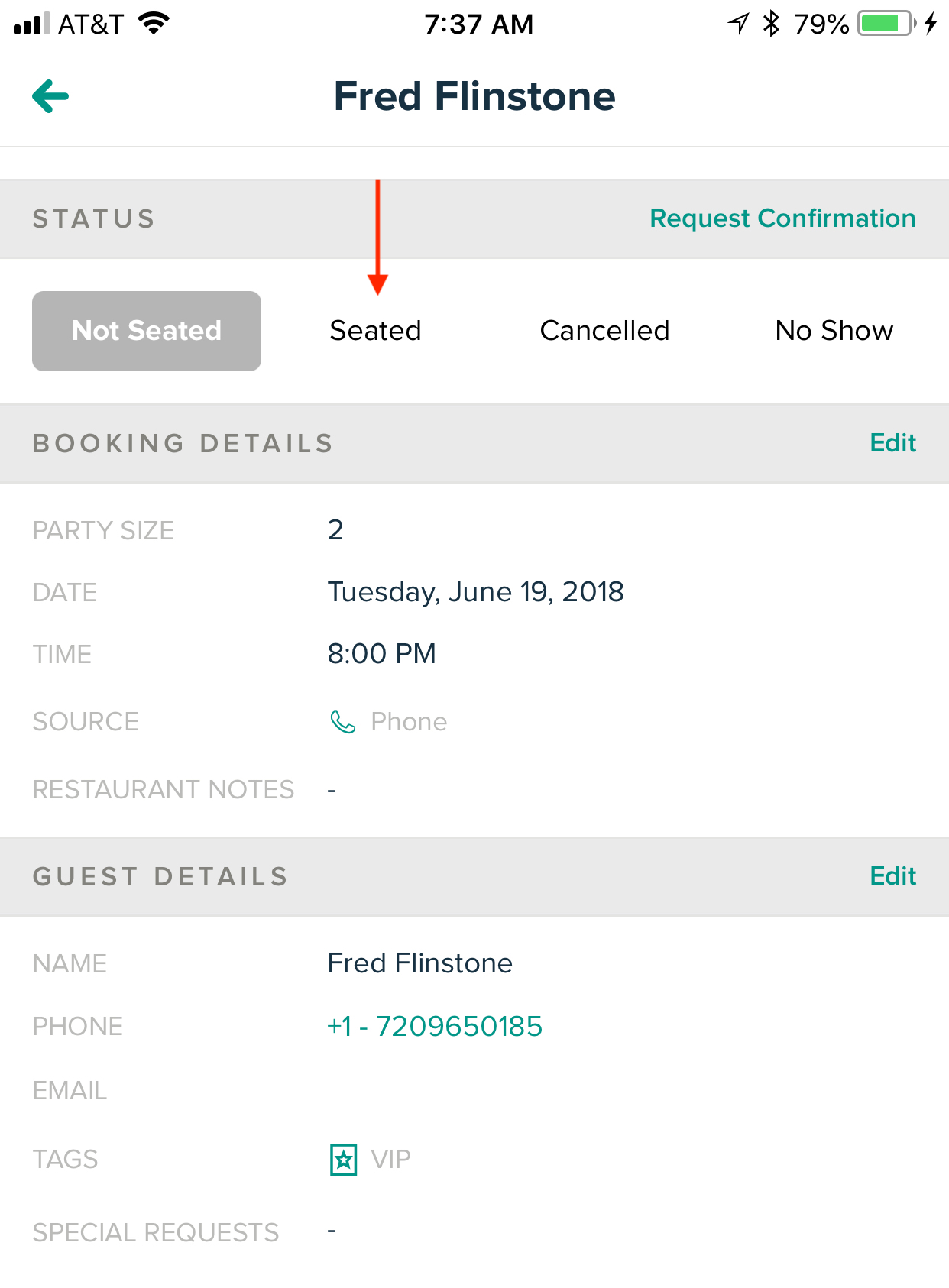 Both options will put the booking in a seated state.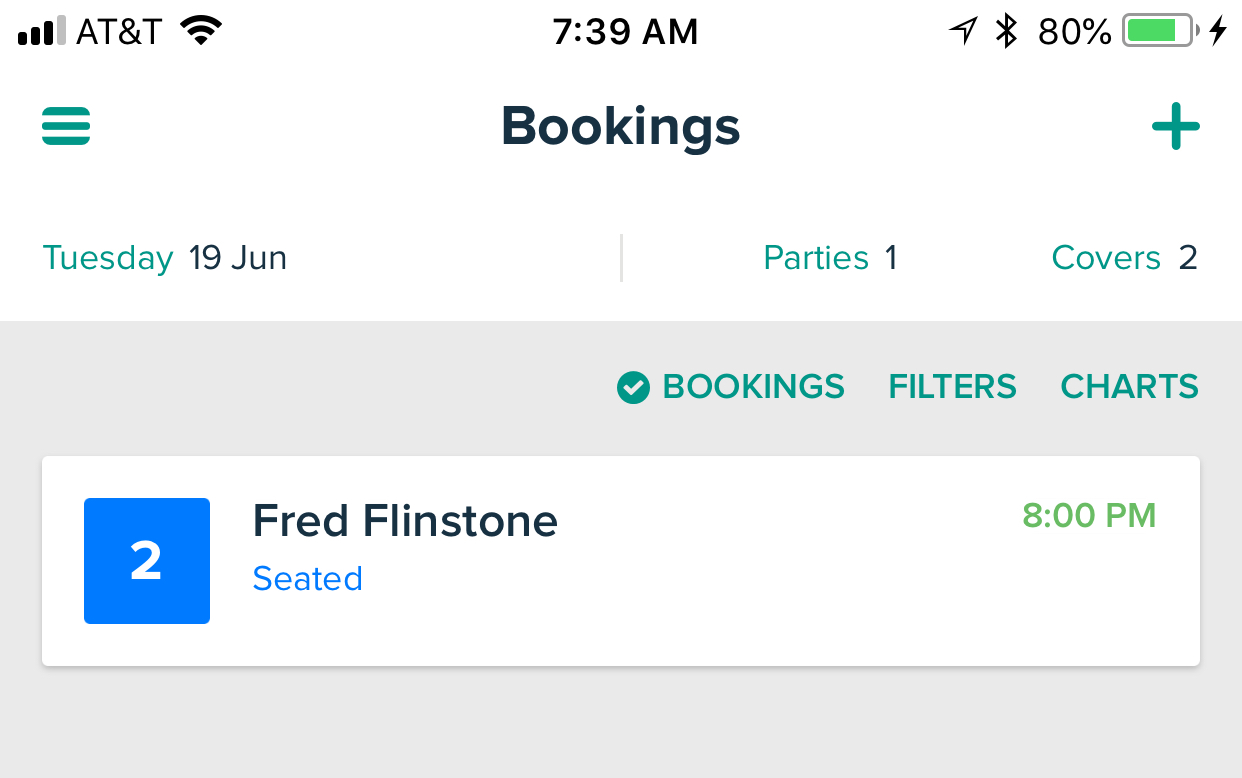 *The app will only allow you to seat parties on the day of. You will not be able to seat parties on future (or past) dates.
**Book Lite does not support table assignments. Marking a party as 'seated' does will indicate which table the party is sat at.
Changing the 'status of a party.'
If you need to bring the party back to a previous state, simply click on the booking and change the status.