2) Select 'Activity' from the lefthand side, under the 'Bookings' section.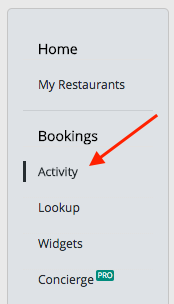 3) Select your restaurant and date. A list will appear with all of your bookings on the specified date. 

*You can easily print your daily bookings by clicking on the printer icon, underneath 'Auto Refresh'.
4) In the far right column you'll see two icons (grey pencil and yellow 'x'). Click on the grey pencil icon, next to the party that you would like to modify.

5) Select 'Modify'.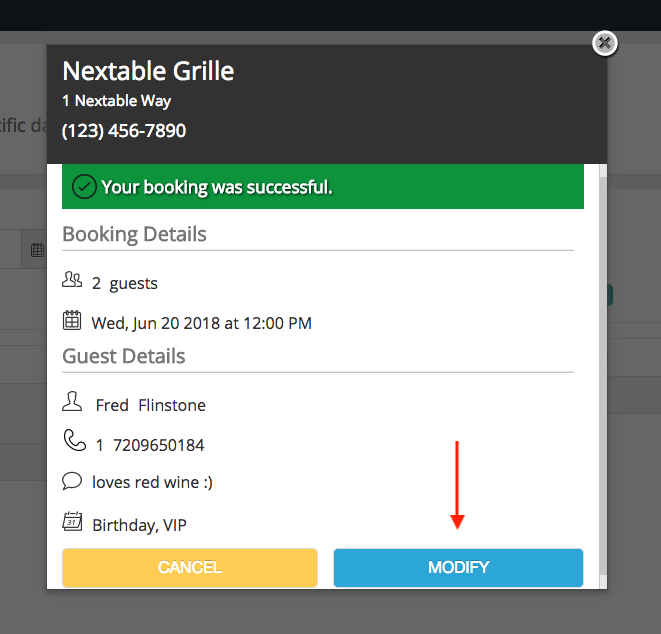 6) The internal booking widget will appear, asking you to select the party size, date and time. Available time slots will appear in green (red slots reflect no availability). Click 'Next'.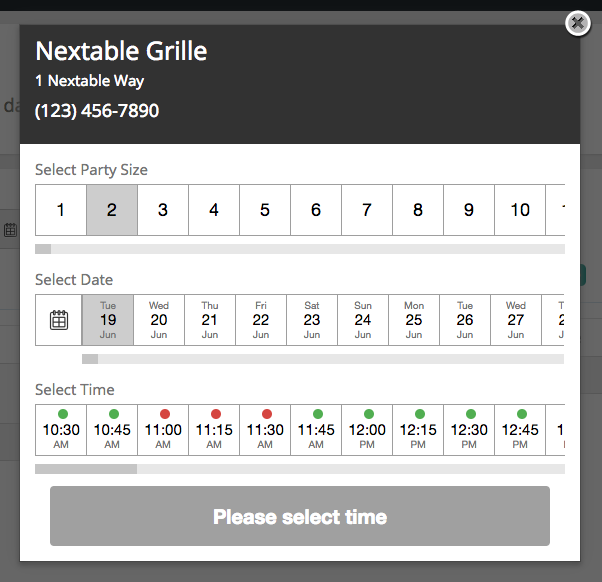 7) You'll then be requested to enter the guest details (first name, last name, phone, email, taken by, internal notes, and reservation tags). Click 'Modify Booking.'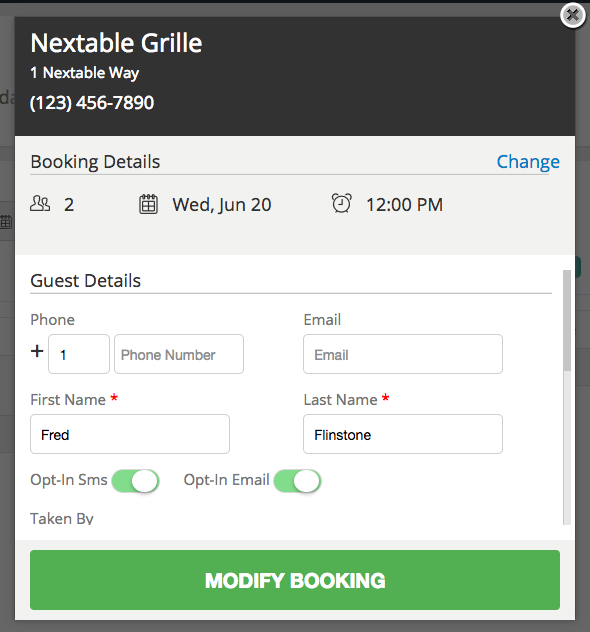 You also have the option for yourself, or someone from your staff, to receive email notifications when a party is modified.