An 'instant confirmation' booking widget on your Zomato listing allows guests to book with ease, and as the name suggests, instantly receive confirmation of their booking.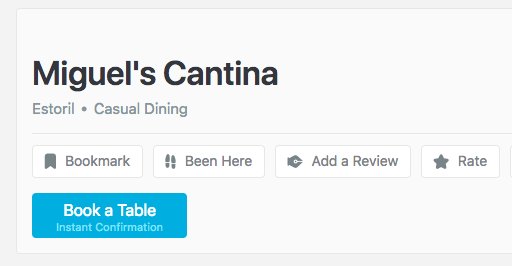 1) After clicking 'Book a Table', the guest is prompted to choose an available date, party size, session (breakfast/lunch/dinner) and finally time slot. Book Lite users can control availability through their settings on the App.

2) Next, they are required to provide their contact details (first/last name, email, phone). They can also tag their booking (birthday, anniversary, first time visit) and make special requests (though they are warned that these requests are not guaranteed). Finally, they click 'Confirm Booking' and immediately receive an email confirmation.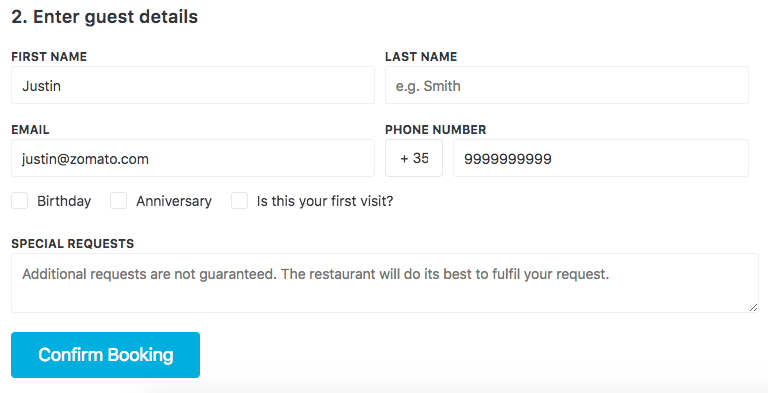 *For Book Lite users, there is no way to indefinitely turn off online bookings from Zomato. Bookings can, however, be disabled on a daily or partial day basis.