The very first time the App is launched, you will now need to 'confirm' your hours of operation, booking hours, and settings. This will ensure that the default configurations have been acknowledged.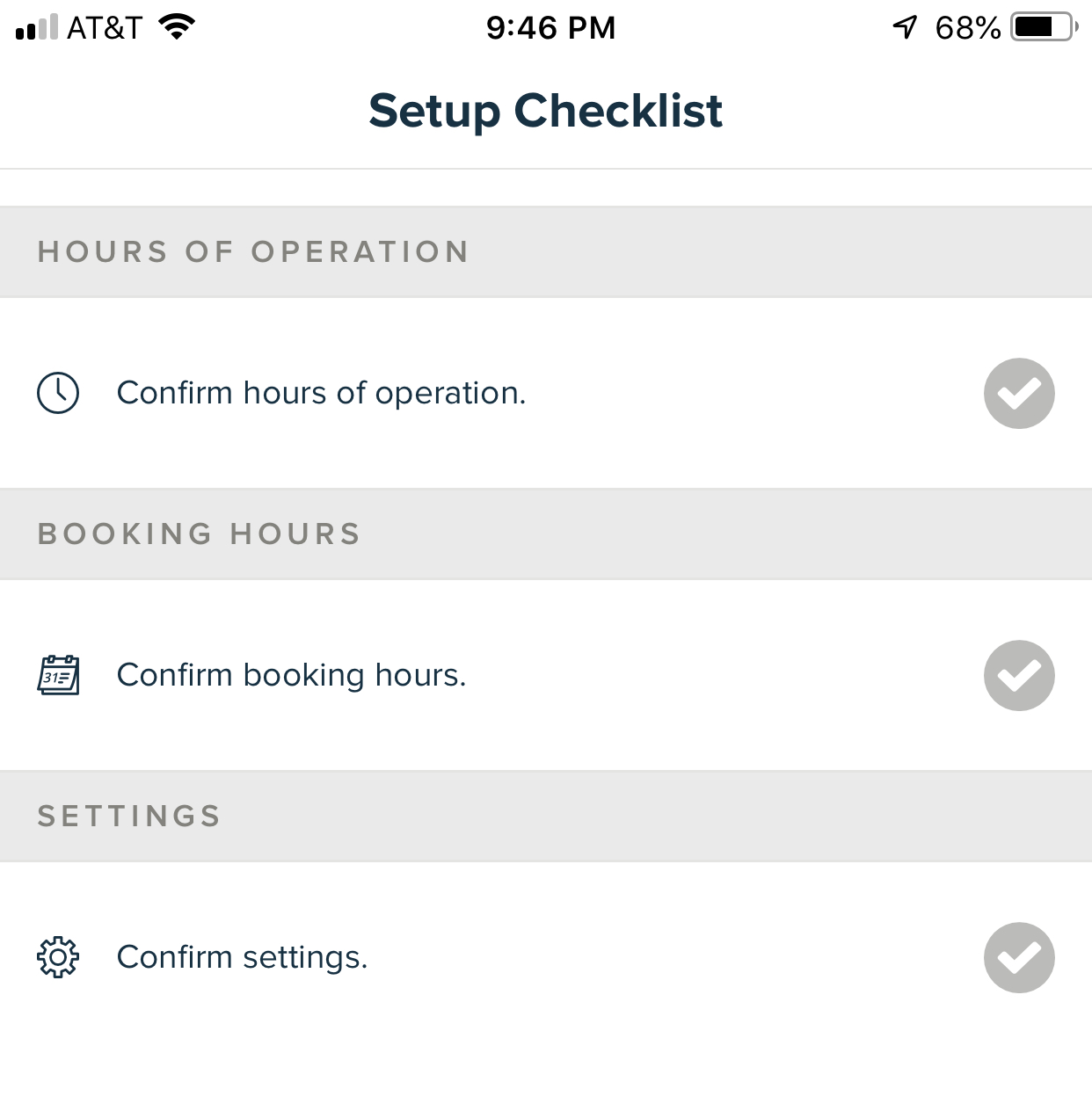 1) By clicking on each of the 3 sections, you'll be taken to that particular screen where you will be required to confirm that everything is accurate. If changes need to be made, you can update right there!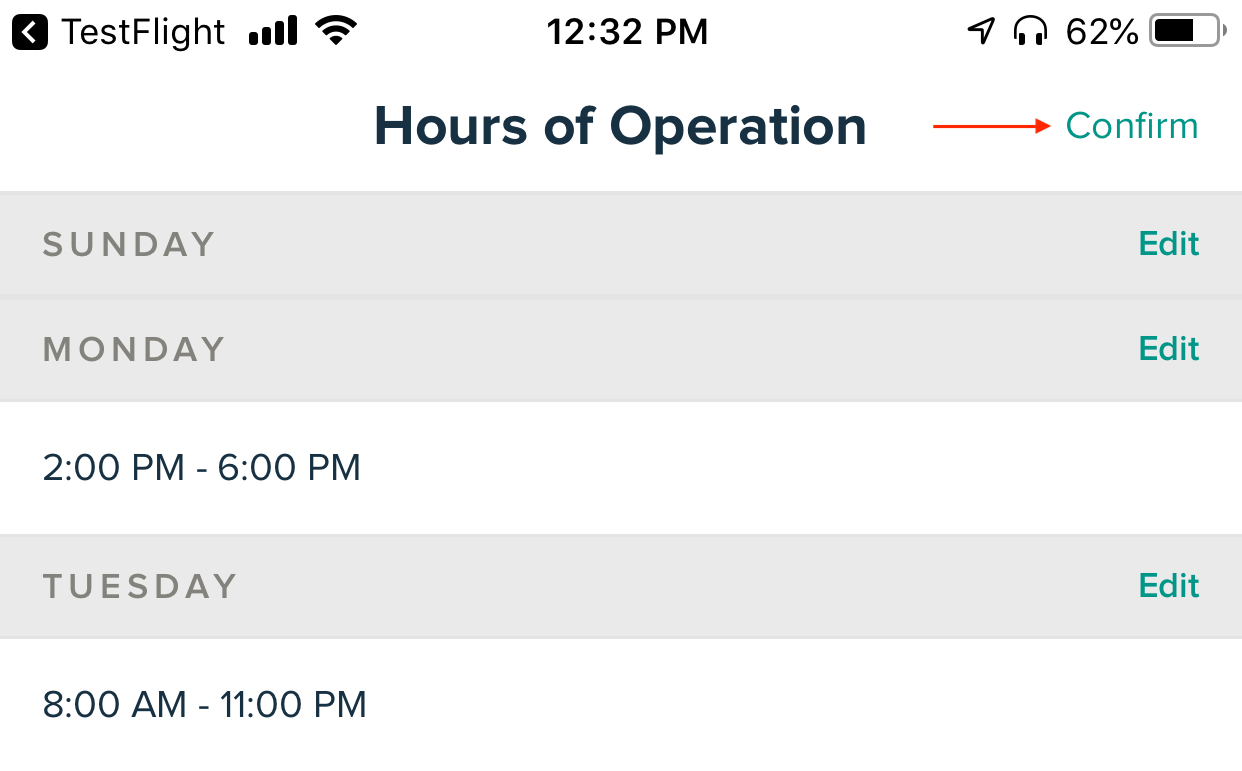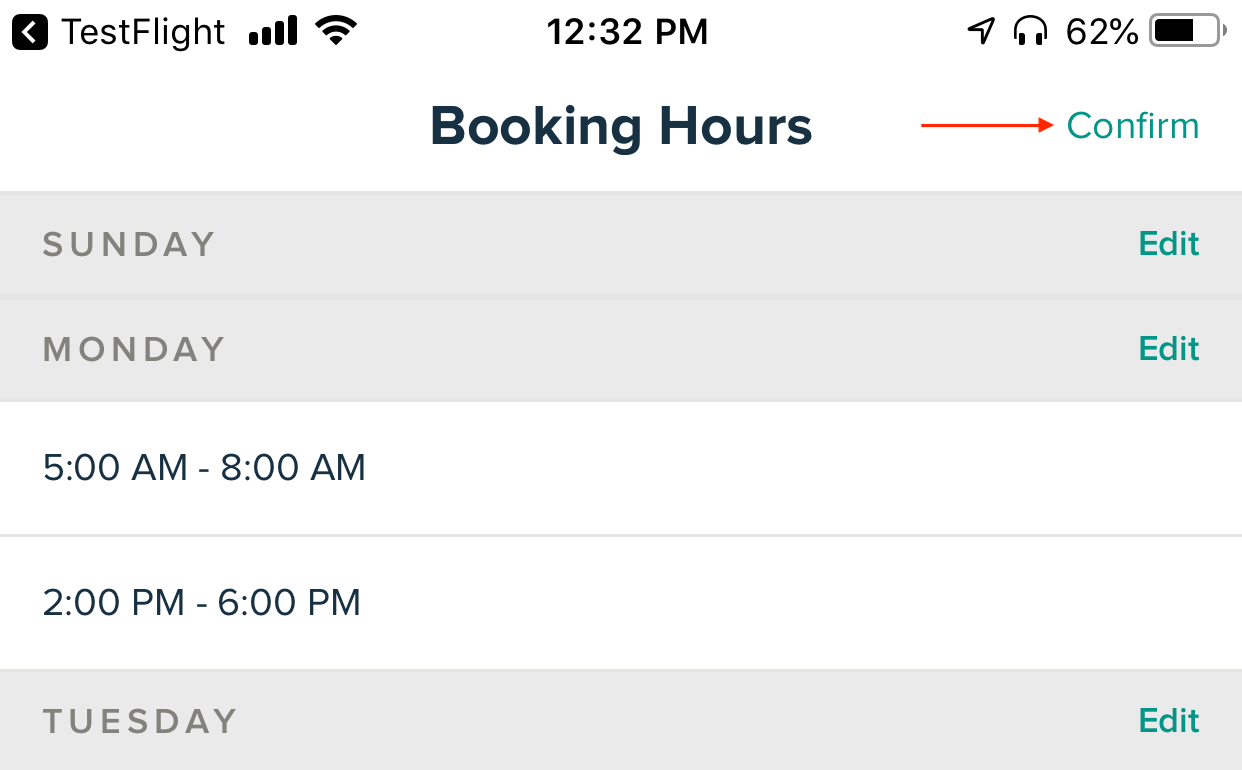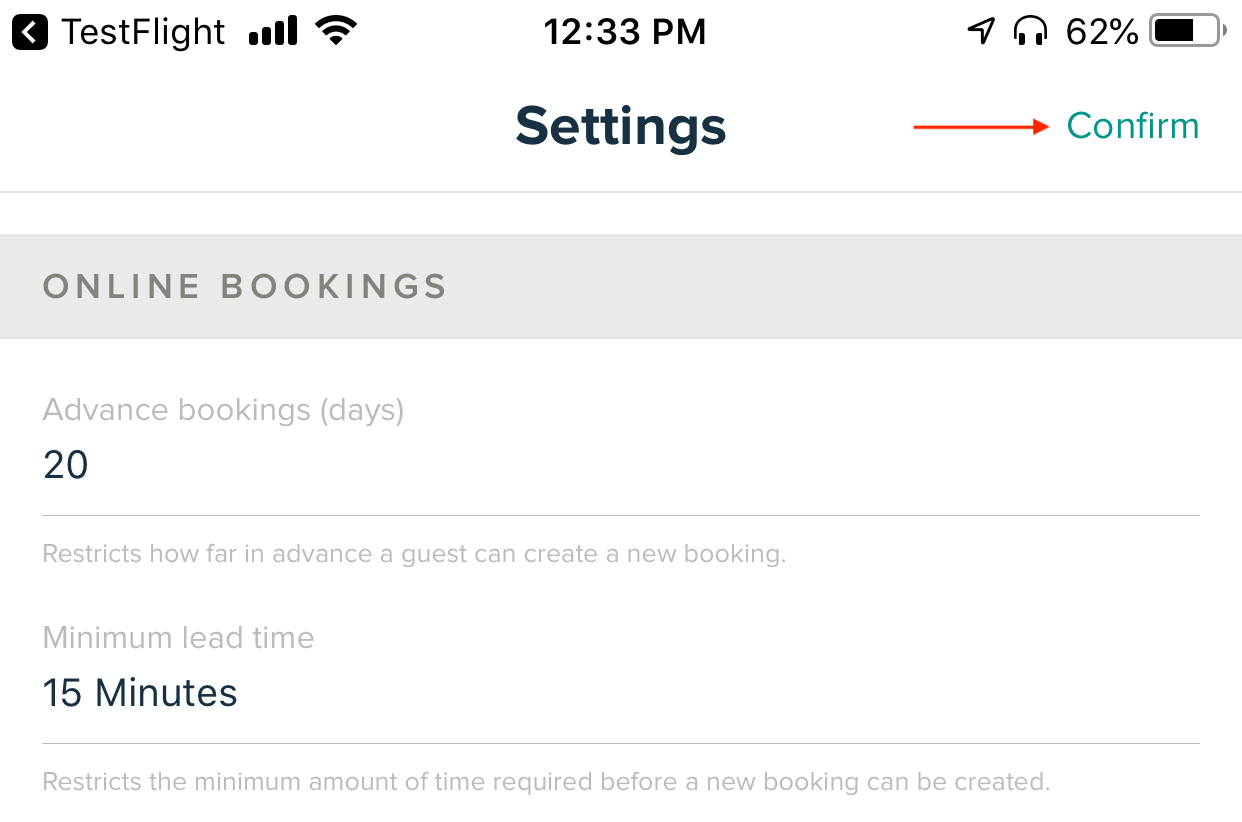 2) Once a section is confirmed, the grey check mark to the right will turn green.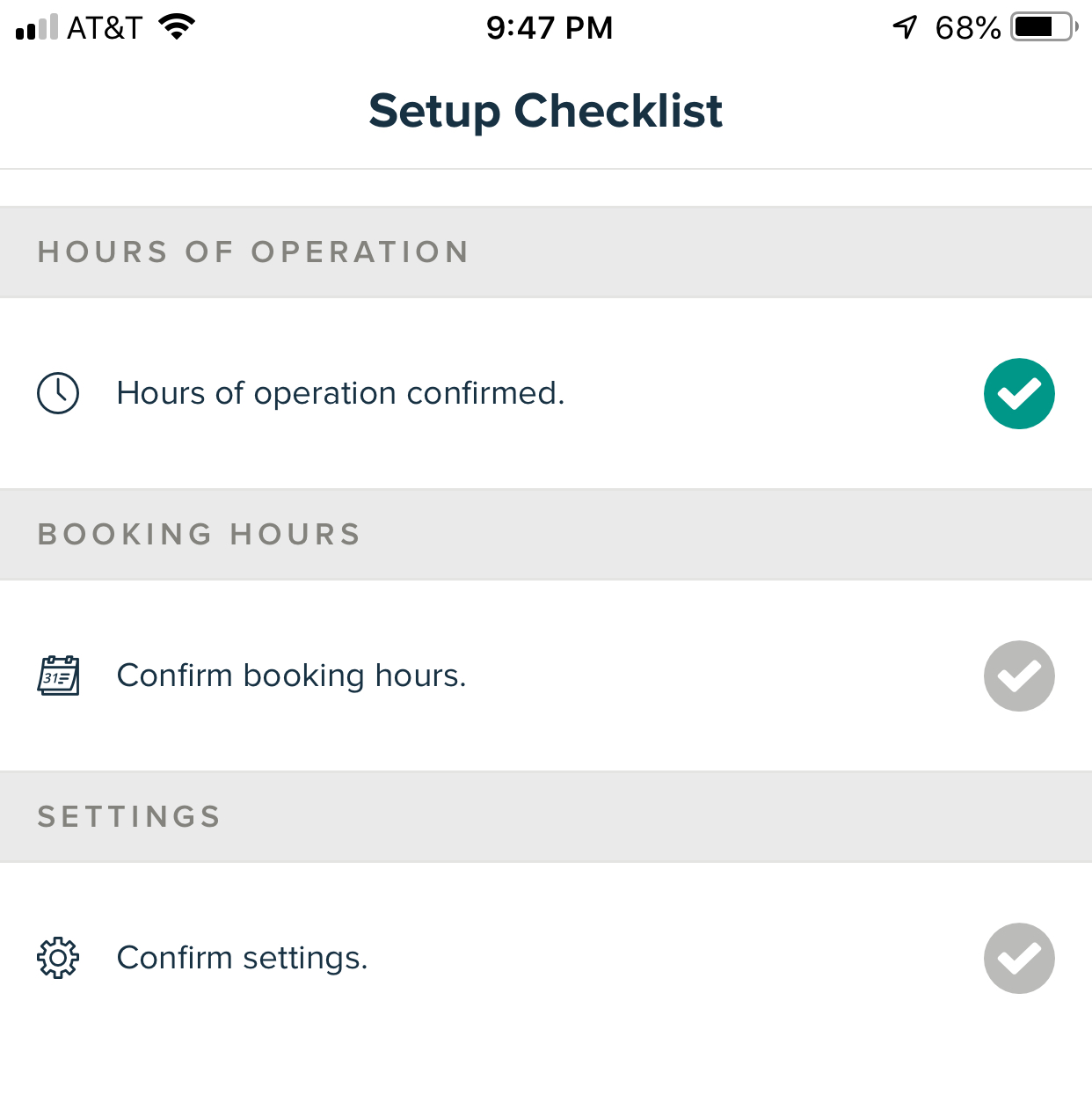 3) Once all three sections have been confirmed, you will see a 'done' button in the top righthand corner.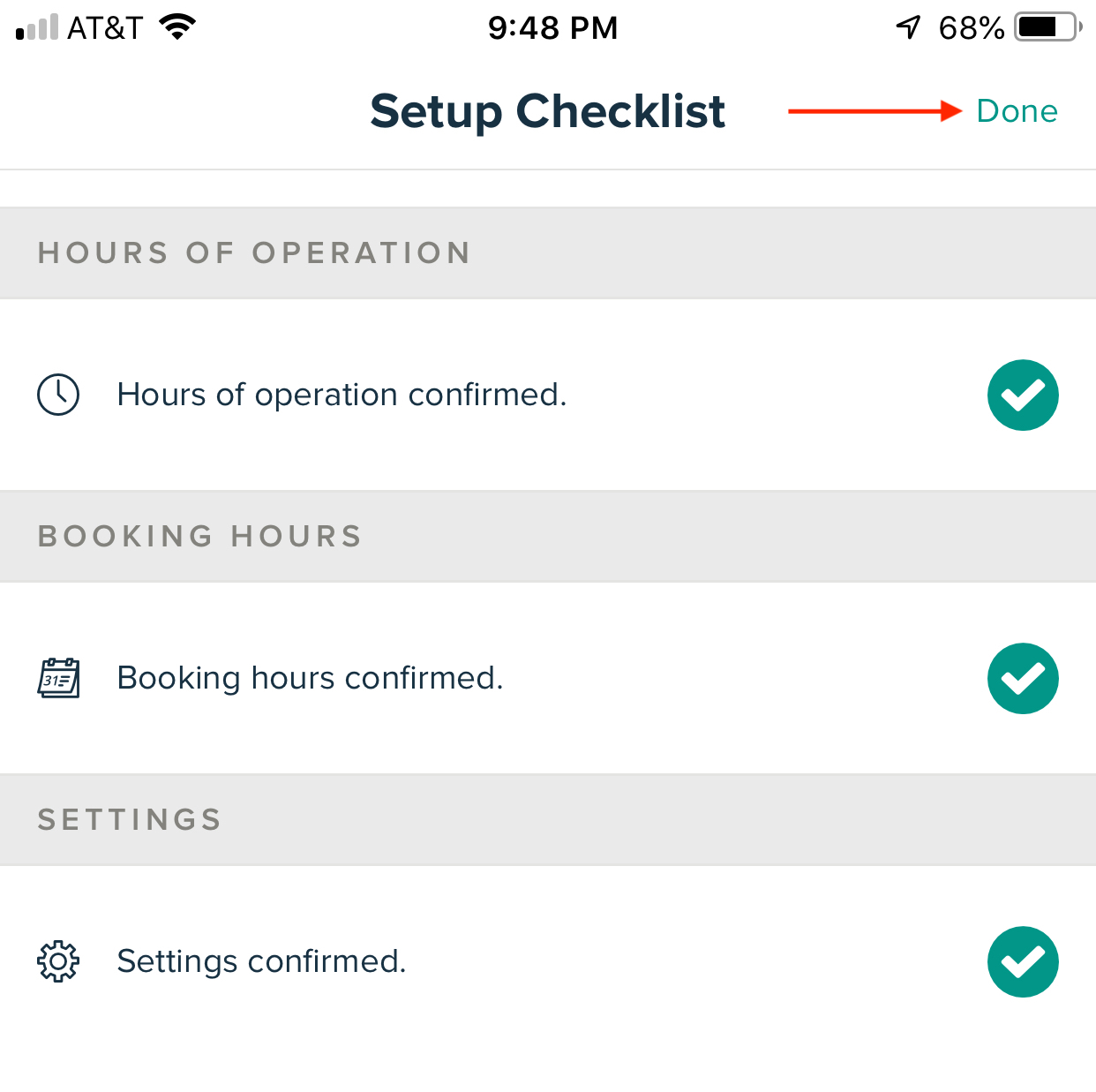 4) You're all set :)
*Please note that each time the App is downloaded on a new device, the user will be required to go through this checklist.